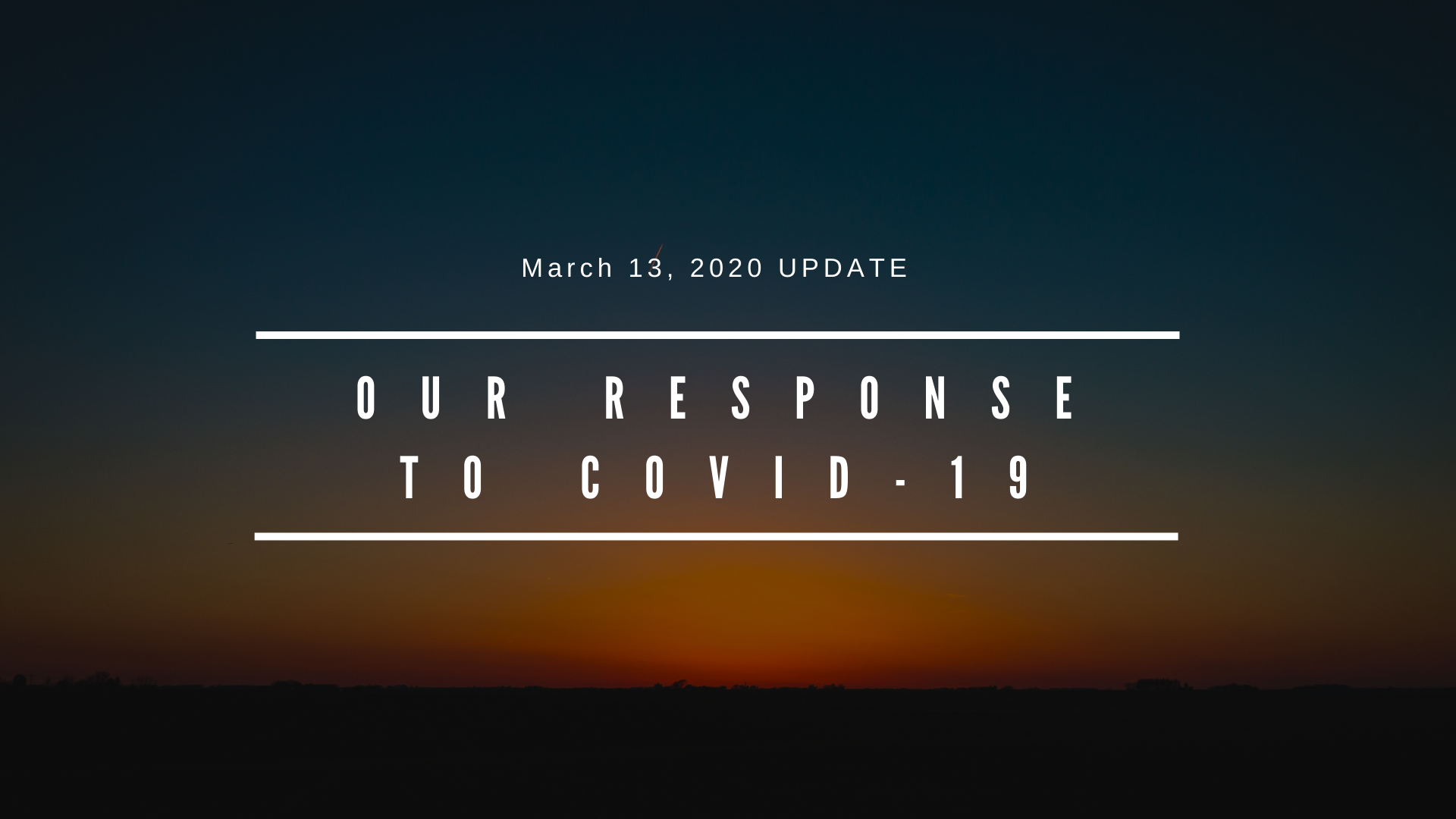 Join us LIVE for church online!
Message Archive
In line with recent recommendations, we believe the best course of action is to suspend all ministries of Willow Park Church at all campuses. We will give you updates as to when we can re-open.
Jesus told us clearly to love God and to love our neighbours as ourselves, that especially rings true when it comes to the most vulnerable. We are also encouraged in Jeremiah 29:7 to "seek the welfare of our city," which we continually seek to do.
As the Covid-19 virus continues to affect our world, we are continually monitoring how we can best serve and love those around us. As a result, we will be following many other churches across Canada by closing our weekend services and weekly gatherings/ministries in all our campuses.
We are prayerfully making this decision because we want to stand shoulder to shoulder with others in trying to flatten the curve of the pandemic. This will happen by encouraging social distancing, thus reducing the potential strain on our community and health care system.
While we are not having our regular gatherings, we will be having church streaming online. It's called "Willow Park Church Live Lounge" and includes:
Streaming on Saturday at 6 pm and Sunday at 10 am & 5:30 pm

Worship

Interviews

Q and A's

Prayer times

and much more!
We are actively monitoring the advisories from the Public Health Agency of Canada (PHAC) as well as the BC Centre for Disease Control. Currently, the risk assessment to British Columbians is low. Our responsiveness will increase if and when it is advisable to do so.
EVENTS & PROGRAM UPDATES
Please keep checking this page for info on upcoming events & programs. For now, this is what you need to know:
Spring Break Camp has been cancelled. Refunds will be issued.
Junior & Senior High Youth are starting up again online! Visit kahoots.ca for details.
Pioneer Girls will not be meeting until further notice.

Tiny Blessings will not be meeting until further notice.
Rainbows will confirm a start-up date soon.
Gather/Kids Corner will confirm a start-up date soon.
If you have any questions, please contact the church office by email. You can also call the office Monday-Thursday, 9 am - 3 pm at 250.765.6622.