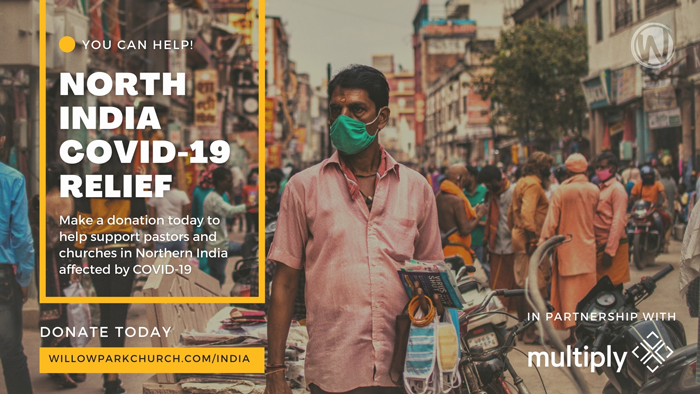 You may have heard that India has been hit particularly hard by COVID-19 recently. Our friends in Northern India have reached out to us and have shared that the need is very great.
One of our MB Pastors who has been with the Conference for the past 28 years has COVID-19. His wife and son have both recently recovered, but he is in critical condition. This family is very poor and they are not able to pay their bills or for medical treatment (hospital bills and medication). There are so many more Christians throughout India who are facing similar dire circumstances.
Willow Park Church is partnering with Multiply in sending much needed relief funds to India to help people like this pastor and his family. Donations will go specifically to our MB partners on the ground and will help individuals and families with medical bills and food assistance. We are collecting donations which will passed on to the Multiply network. Please consider making a donation today.
If you have any questions, please email the church office.