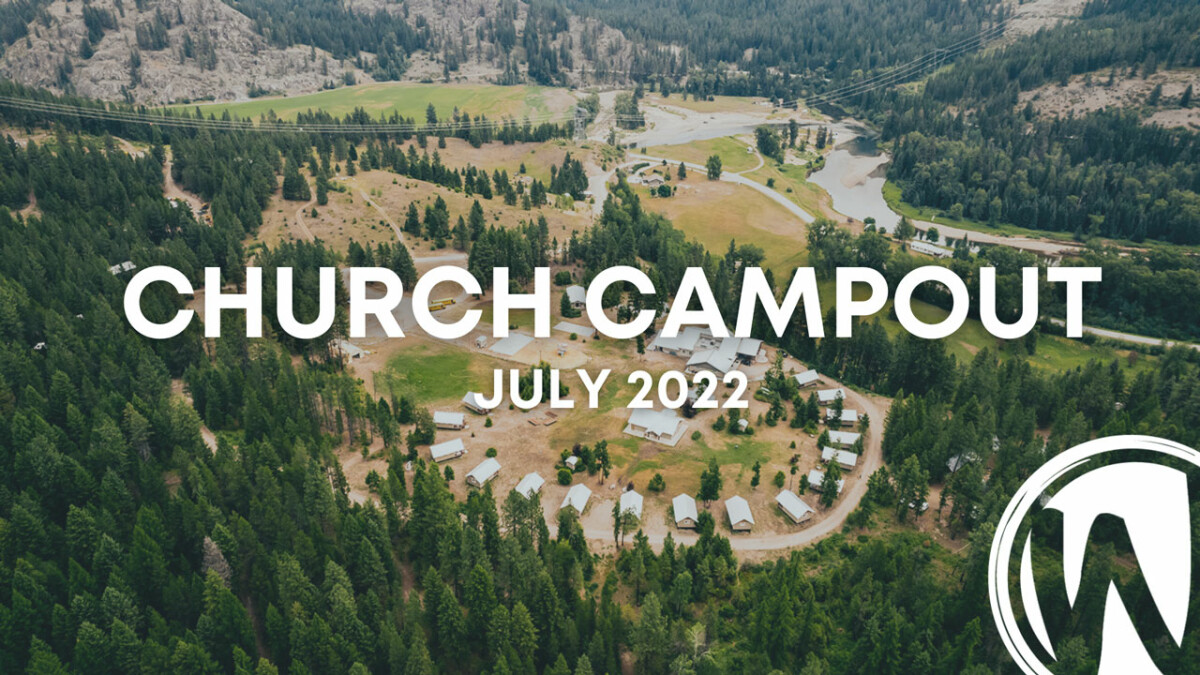 Monday, July 11, 2022 - Friday, July 22, 2022
Let's go camping! Everyone from all of our Willow Park Church locations is invited to a church campout this July at Pines Bible Camp in Grand Forks.
Location
Pines Bible Camp is located at 10005 North Fork Rd (near Grand Forks).
Dates & Costs
Church Campout Weekend: July 15-17
This is the main event! Come and camp for the whole weekend or just come up for the day. We will have activities each afternoon and evening for children and youth and everyone else! We'll have some good ol' camp meetings on Friday night, Saturday morning, Saturday evening and Sunday morning.
There are three costs for the weekend. An accommodation cost, a per-person registration cost, and a per-person program fee.
Weekend Accommodations
Cabin: $35 for the weekend

Tent site: $10 for the weekend

RV site with hook ups: $23 for the weekend

Weekend Registration Costs
Prices are per person and include Meals and Pines Camp Activities (includes: high ropes, archery & paintball). If you choose to opt-out of meals there is a discount of $20 per adult and $15 per youth/child.
Adult: $60
Youth: $50
Child: $30
Weekend WPC Program Fee (kids, youth, adult programming provided by WPC)

Per Person: $15 (mandatory)
Register for the Weekend: July 15-17
Extra Camping: July 11-15 & July 17-22

If the weekend is just not enough, you can camp the week before and/or after. Check-in is at 2 pm and check-out is at 1 pm, daily. Bring your friends and family and enjoy the area rivers, lakes and rolling hills of southern BC. During the first week (July 11-15) Pastor Curtis will be there and will host an evening Hymn Sing around the campfire each night. There will be no camp host the second week.

There are three costs for the extra camping. An accommodation cost, a Meal cost (optional) and an Activity fee (optional).
Accommodations
Tent site: $10 per night

RV site with hook ups: $23 per night
Meal Costs (optional)

$30 per person for 3 meals/day, or

Breakfast: $8
Lunch: $10
Dinner: $12

Children 2 & under eat free
Pines Camp Activities Cost (optional - includes high ropes, archery & paintball)

Register for Camping: July 11-15
Register for Camping: July 17-22
How to Register
All registration is being handled by Pines Bible Camp. Please contact them if you require assistance with your registration at 250-442-0220 or email . Click an option below to begin registration.
Register for the Weekend: July 15-17
Register for Camping: July 11-15
Register for Camping: July 17-22
Activities
What is there to do at Pines Camp and around Grand Forks? Pines Camp offers many fun activities for you to enjoy such as rock climbing, archery and a magnificent ropes course for both the big kids and the small kids. (Extra charges will apply for some of these activities, payable to the camp when you are there.) There are hiking and biking trails that are accessible throughout the camp. Granby River is right by Pines Camp so bring your favorite inflatable for a float down the river. Christina Lake is 30 minutes from the camp and offers a wonderful beach to enjoy. Or, drive into Grand Forks and get ice cream and experience the attractions in that city.
What's Church Camp Like?
We hope your time at camp will be relaxing and refreshing. We want to promote community and spiritual refreshment and recognize that stepping away from our busy lives into God's creation is a perfect way to do that. If you have booked during the week you are free to plan and do as you please. We will offer some evening campfires and hymn sings during the first week.
The weekend of July 15-17 will still be low-key but we will offer more programmed activities for kids and youth, a morning chapel time and evening worship & campfire.
We are hoping that many of you will join us at our Church Campout this year!
Questions?
If you have any questions about our Church Campout, please contact the church office at 250.765.6622.