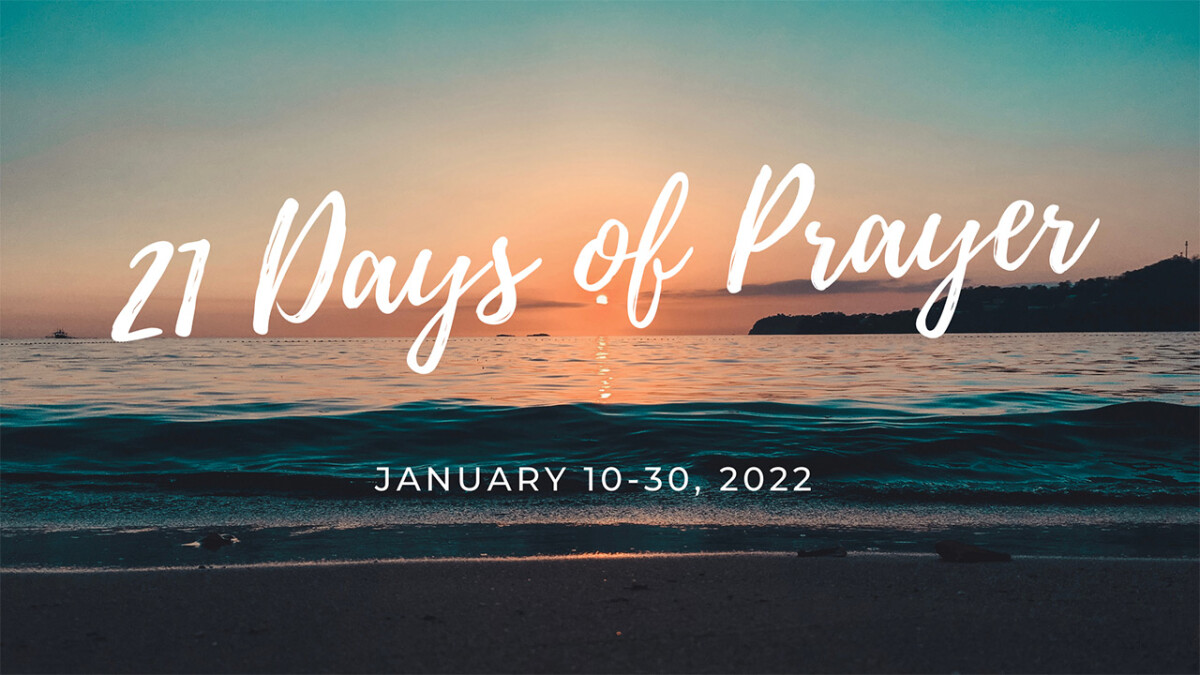 Daily from 01/10/2022 to 01/30/2022
Join is as we start 2022 with 21 Days of Prayer, January 10 - 30! Now more than ever, we need to seek the Lord for our families, our city and our world. Let's pray for God to move and ask Him to speak into our lives this new year.
Here's how you can get involved!
Subscribe to our Daily Prayer Devotional
Did you miss a devotional? Click here to view the archive.
Morning Prayer Online

This happens every day, Monday - Friday, at 7 am. Join us online at any of the options below:
Midweek Prayer
Join us for a time of in-person prayer at our Hwy 33 location (439 Hwy 33) every Wednesday morning from 9:30-11 am.
Sunday Morning Prayer
Come pray with us before the morning service, every Sunday at 9 am at our Hwy 33 location.
WillowOne Worship & Prayer Celebration

Join us online for WillowOne Worship Prayer, Sunday January 30 at 5:30 pm for prayer & worship as we celebrate all that God has done during our 21 days of prayer!

Can we pray for you?

Our pastors and elders would love to pray for you and with you. When you click the button below, you'll be taken to a form to complete which will go straight to our pastors and elders.