Daily, from 07/26/2021 to 07/29/2021, 9:30 AM - 12:00 PM
Welcome to "Treasured" Kids Camp... the summer program that helps kids discover God's greatest treasure isn't diamonds, pearls or rubies... it's them! This year we will be offering an in-person camp from July 26-29 from 9:30 am - 12 pm. Cost will be $40 per child for the whole week! The morning will include daily Bible-teaching, physically distanced games and activities to keep everyone engaged, a snack will even be provided for your camper. Parents will need to pre-register online as NO registration will be taken at the door due to restrictions.
We will be following all the current health orders restrictions due to COVID-19, but we are excited to swing open the doors and let the adventure begin! We will make the necessary changes any public health orders require to ensure we are doing our best to provide your kids with an interactive, engaging program... in-person! At camp kids will experience engaging Bible Stories, fun crafts, and interactive activities they love in a safe physically distanced way. Space will be limited so register early to secure a spot for your child(ren).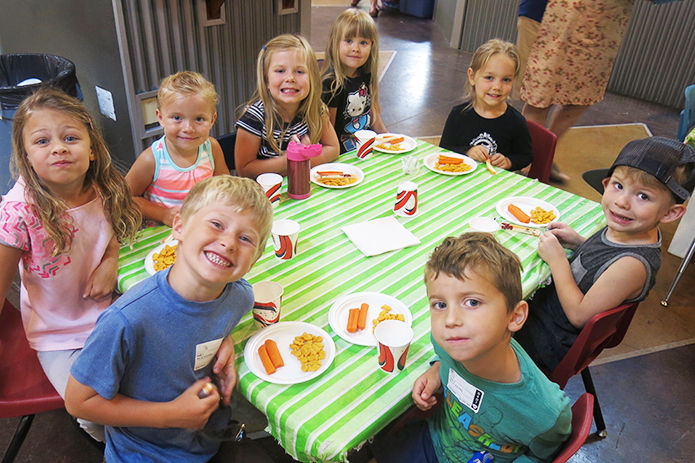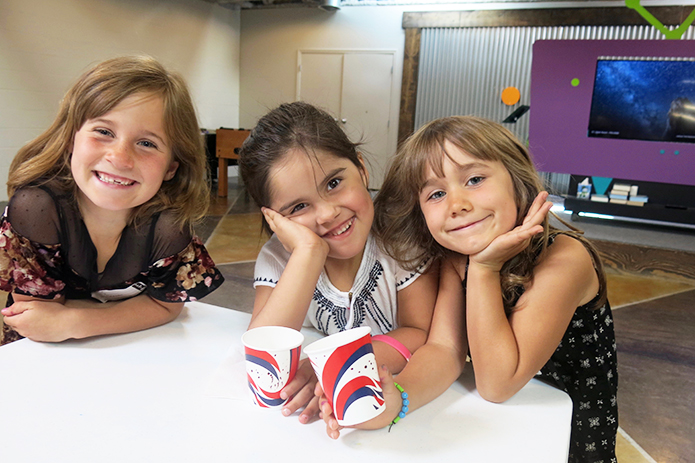 About Kids Camp
This year we will be entering a epic adventure discovering we are all priceless to God! Your child will take on the role of an explorer adventuring with their team to find the greatest treasure. They will not just hear about God's love... they will see it during "Kid Cinema", touch it during craft time and "Imagination Station" and put it into action through our "Kids Helping Kids" project. Kids will explore their way to a deeper understanding of God and God's Son, Jesus.
Our Response to COVID-19
We continue to learn and adapt to each new set of restrictions as we find a new kind of normal. Willow Park Kids is changing the way we do things to help limit the spread of COVID-19. After reading the current BC Health guidelines and recommendations, we will be implementing extra safety and sanitation procedures in order to protect everyone participating in our camp. Common spaces will be sanitized before and after each use, leaders and children will be screened for wellness at check-in and we be required to undergo regular hand washing during the day. Volunteers and Staff will maintain a safe physical distance of at least 2 meters from any other participants. Group Leaders and children will not enter the space of other groups for any reason. Where teachers move between groups a physical distance of 9 feet will be followed. All those in attendance over the age of 12 will be required to wear a face covering for the duration of camp and any food items will be handled in accordance with Food and Safety by Interior health. Space will be limited to comply with group size restrictions and specific instruction around drop-off and pick-up will be emailed to parents prior to the start of camp.
Frequently Asked Questions
I thought that churches were closed under the provincial health order?
The health order does close churches for gatherings of adults for worship services. However some programs are still allowed under the order and programs for children and youth are one of the exceptions. If you wish to read the specifics, click here to read the current order (these exceptions are explained on page 10.)
Do you have a COVID-19 safety policy? And what safety measures will you be taking?
Yes, to comply with the current order a COVID-19 safety plan must be in place. Read the full policy here. In short, here are the things we will be doing.

• Each designated space in the church can have a max of 50 children and volunteers with separate entrances and exits and washroom facilities.
• Children will be placed into 4 groups and each group will have 2 leaders.
• Every group will have a designated space and no mixing of groups will be allowed.
• Children will be given their own supplies: glue, markers and scissors to use during the program. (No sharing will be allowed except for siblings.)
• Masks are mandatory for everyone over the age of 12 as the church is considered a public space.
• We will have staggered dismissal of groups when they move to secondary rooms in the building and for dismissal.
• No parent spectators. This means you cannot linger you must drop off your child at registration and exit the building to your car.
• Parents should not gather and socialize in the parking lot.

We know it's a lot and we will do our very best to keep your child safe while they are here. If you have any questions at all please contact us at .
Does my child have to wear a mask or face covering?
Masks and face coverings are mandatory in public places for anyone over the age of 12. We are committed to providing a safe and positive environment for everyone so for this reason masks will be encouraged but not enforced for those under 12.
What is the age for camp?
Camp will be for children who are age 4 through to grade 5. Due to restrictions around group size we will not be able to accommodate older or younger children at this time.
What will my child need to participate?
We recommend your child to bring a backpack to hold the items they collect through each day, a water bottle from home (refill stations will be provided), outside running shoes and a mask (we will have extras if needed).
Can my child/children be grouped with friends?
YES! Please enter your potential group mates when you register include friends and/or siblings your child would like to be with. We will do our best to meet as many requests as possible. Please note that we will be unable to make any group changes once we begin due to the health order.
How will groups be determined?
Our goal is to minimize the number of contacts for each child and still allow children to connect with friends. So we will take these things into account when forming a group.

• Age: Children will be placed in groups by age (age 4 – kindergarten; Grade 1- 3; and grades 4-5).

• Family: We prioritize keeping siblings together to minimize the families overall contacts. However, if your family contains children in multiple age groups (preschool and elementary school) this will not be possible. If you would like siblings in the same small group (12 kids who spend the full day together) please list them in the friend request section during registration.

Friends: We will try and honor all requests made for friends on your registration. However, requests for multiple friends may not be possible. We will do our best to meet the requests when possible.

Please understand although we try our very best to meet all the requests sometimes not all requests can be met.
How many people will my child be in contact with?
Your child's group will consist of 12-13 kids and 2 leaders. Physical distancing will be followed as much as possible. There will be other leaders who may teach to your child's group but they will maintain a safe 3 meter distance at all times.
What activities will they be doing at camp?
Crafts, games, science experiments, Bible stories, snacks and so much more. If the weather is nice we will take advantage and move some activities outside.
Sign in and pick up... where do we go?
We will be using 3 locations in our building: the gym for our Age 4-Kindergarten kids as well as the lower Auditorium and the Balcony for those in Grades 1-5. Each of these areas will have separate drop-off and pick-up doors. You will receive an email prior to camp to inform you which location to use, along with the details of the drop-off and pick-up.
Still have questions?
Please email we will be happy to help.