Daily from 07/20/2020 to 07/24/2020
Hey families!

It's true! You have heard correctly, our Willow Park Kids Camp is happening - hooray! It is going to look different given the current restrictions due to COVID-19, but we are excited and doing our best to provide your kids with an interactive, get-off-your-chair experience. Kids Camp will contain all the Bible-teaching, craft-making and interactive activities your kids are used to, just now from the comfort and safety of your home. We will host a live online interactive camp (recording available for viewing from 9 am - 9 pm each day), plus a super cool Camp Pack full of goodies and resources for the fun we have planned together in our week.
This year we are all jumping aboard the Rocky Railway Express to learn together that Jesus' power pulls us through. Still have questions? Hopefully, our FAQ's below will help answer them. If not, please don't hesitate to reach out to us at
Please note: registration for our July Camp is now closed.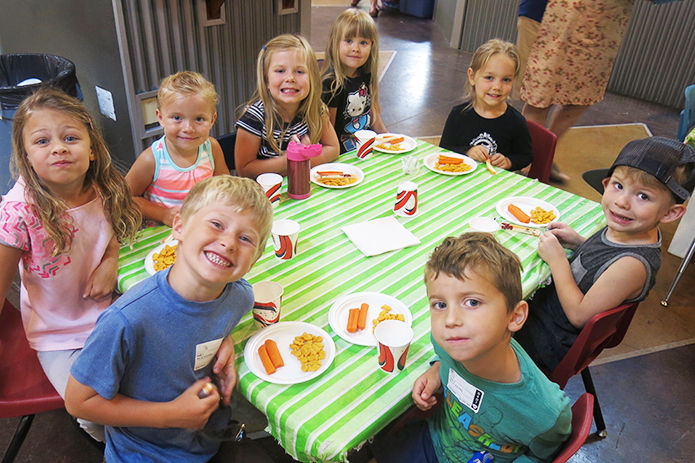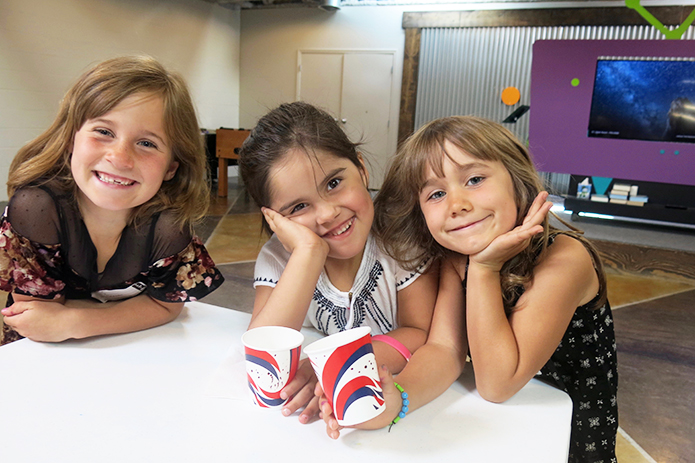 About Kids Camp Online
Join us! This year we are offering two designated camp weeks - July 20-24 and August 17-21. We have built a fun-filled schedule including daily Bible-teaching, crafts and interactive activities to keep your kids happy and entertained. Kids Camp will go live at 9 am but the recording will be available to watch until 9 pm each day for those needing a more flexible schedule. With your Kids Camp registration, each child will receive a Rocky Railway Express Camp Pack that includes all the goodies and resources they need to participate with us during the week. Our goal is to make each camp kid feel like they are here with us!
Our Response to COVID-19
It has been a time of great learning for us all, as we adapt to a new kind of normal.
Willow Park Church is changing the way we do things to help limit the spread of COVID-19. After reviewing current BC Health guidelines and recommendations, we will be implementing extra safety and sanitation procedures in order to protect everyone participating in our online camps.
Common spaces will be sanitized before and after each use for our leaders, during the packaging of Camp Packs all volunteers and staff will be screened for wellness and required to undergo regular hand washing during the packaging. Volunteers and Staff will maintain a safe distance of at least 6 feet from any other person at all times, and if that is not possible then masks will be worn.
During our Camp Pack pick up our volunteers and staff will wear gloves and masks to provide an additional layer of safety and any food items will be handled following the guidelines of Food Safety by Interior Health.
Frequently Asked Questions
Why are you doing online and not an in person camp?
This is a question we have been asking ourselves for several weeks. Truth is we want to prioritize the safety of your kids and our volunteers. We understand the value of meeting in person, and being in community helps us all thrive. If you're interested in hosting a couple close friends or neighbors that are already a part of your household bubble at your home please register as a camp host.
How much does it cost to join Kids Camp online?
We recognize that things have been tough for many families over the last few months. Many of you have experienced temporary layoffs and reduced work so it's our goal that any kids who wish to participate can do so. Please pay what you can, but we are suggesting a donation of $30 per child to cover our costs. If you wish to give more, please do so as this helps cover the costs for someone else.
What will I need for my kids to participate?
We recommend your child have markers/crayons, a glue stick and child safe scissors for each day. There will be a "from home" supply list attached to each day in your Camp Packs, and you will receive this list by email the week before camp. This list will include general household items that will be easy and available in most homes without the need to shop (for example, a bath towel.)
How will I get the Camp Pack?
The Friday before your camp there will be a drive-thru Camp Pack pick-up from a designated church location. You will receive an email with the details of this pick up closer to Camp as we are still working out the details.
What if I'm away for the pick up of the Camp Packs?
Let us know and you can arrange for a friend or other family member to pick up the Camp Pack for you or we will happily ship your Camp Pack. Additional charges will apply for shipping.
What exactly is in the Camp Pack?
Your Camp Pack will include all the craft supplies needed to complete the crafts along with us, the gizmo to build and use during the Imagination Station segment, items needed to bring the Bible Story to life, a Bible Buddy for each day, a lanyard, "Tracking with Jesus" devotional and workbook, a camp buff and other fun swag... all organized in a cool drawstring backpack!
So does this mean kids from outside Kelowna and the area can also join Kids Camp online?
Yes! We will happily ship the Camp Pack via Canada Post for an additional charge to cover shipping.
What age is Kids Camp for?
We want everyone to join us! So if you have preschoolers or toddlers and you would like to do camp with them then please register for your Camp Pack. It is important to note the teaching and activities are geared for kids in grades K-5, so younger children may need your help to participate in all the activities.
What will the schedule look like for the day?
We know the key to keeping your kids engaged is to not sit at any station for too long. The day will begin with kids worship and a skit, followed by (not in order) Bible Story, Craft, Imagination Station, Kid Cinema and Fun with Gary. Each station will be about 15 minutes in length. We will include a bathroom break and chances to grab a drink along the way too.
Can I access the camp video at any time each day or is there a start and finish time? And how long will it be each day?
Camp will be 2 hours in length. Our goal is to make camp work for you. So you will be able to access the camp video using a special link any time between 9 am - 9 pm each day. So if you decide to go to the beach in the morning then you can login in the afternoon. If you work all day, no problem... you can do your camp in the evening. For the early risers, you can log in at 9 am and get started right away.
What if my kids want to invite friends to our home to participate with them?
We value the benefits of doing and being together, but ask that families still follow BC Health guidelines and recommendations for COVID-19. If you would like to add in-person gatherings to your child's camp experience we ask that you please have at least one parent register themselves to be a Camp Host. Click here to learn more.
What is a Camp Host? Why do I need to register as a Camp Host?
We know camp is more fun with friends. As a parent if you're willing to be a Camp Host, well... we think you're awesome! If you plan or intend to invite a family already in your current contact bubble to your home to participate in Kids Camp Online together with your child(ren), then you are considered a Camp Host and must register as such. There is no additional cost, just a couple of extra questions and the completion of a criminal record check for safety (if you have not already completed one for us recently; we can also check for you).
What are the responsibilities of being a Camp Host?
Kids Camp Online is considered a Willow Park Church event, as we are supplying the supplies (Camp Pack) and the material (online videos). This in turn makes you a camp volunteer, even though you would be in your own home. Therefore, we would ask that you follow the simple procedures laid out on the Camp Host COVID-19 information sheet during your camp so we can ensure the safety for your family and those in your contact bubble. Thank you for your cooperation in helping to keep our community safe.
Still have questions?
Please email we will be happy to help.