Prayer at Willow Park Church
Prayer is a big priority for us at Willow Park Church and so we'd love to pray for you and invite you to join us in prayer for our church, our local community and the wider world. There are a number of ways you can get involved.
Request Prayer from our Pastors & Elders
"Is anyone among you sick? Let them call the elders of the church to pray over them and anoint them with oil in the name of the Lord. And the prayer offered in faith will make the sick person well; the Lord will raise them up. If they have sinned, they will be forgiven. Therefore confess your sins to each other and pray for each other so that you may be healed. The prayer of a righteous person is powerful and effective." - James 5:14-16
Our pastors and elders would love to pray for you and with you. When you click the button below, you'll be taken to a form to complete which will go straight to our pastors and elders.
WillowONE Worship & Prayer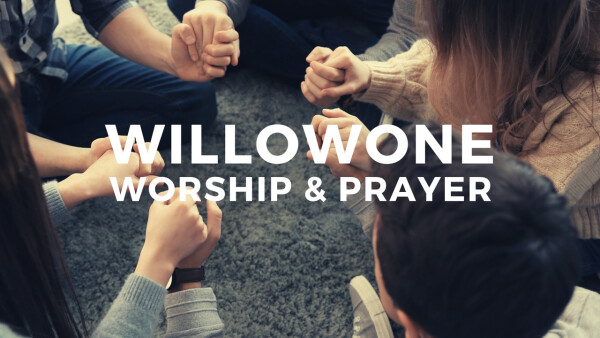 Every month we gather together as a church network to worship and pray together at our Hwy 33 location. This is one of the most important ongoing events in our calendar as we seek the Lord for our church and the community we serve. We do this on the last Sunday of every month - join us!
Midweek Prayer at Hwy 33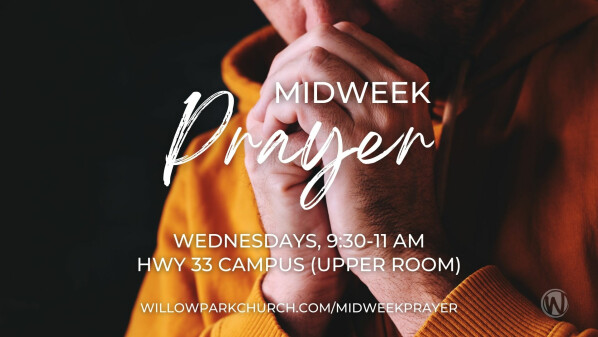 This is a new weekly prayer time that is open to all campuses (or 'everyone'). We gather from 9:30 - 11 am, every Wednesday morning, following the school calendar, and pray for our church, our leaders and the community. Prayer is one of the main activities of leading a "listening life" and something we place a high priority on here at Willow Park Church. We hope you can join us!
21 Days of Prayer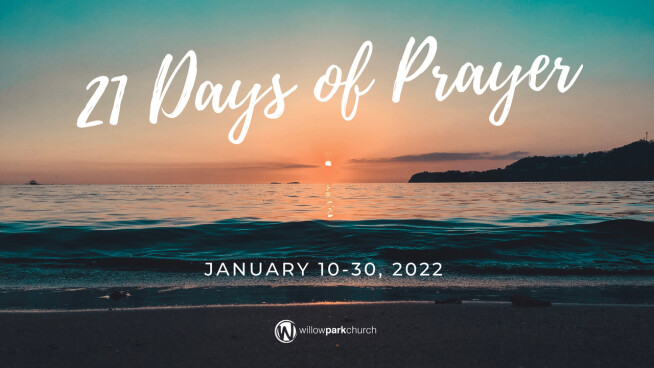 In January of each year, we join together as a church family for 21 Days of Prayer and fasting. We believe for breakthrough, prayers answered and lives changed. We invite our local community to join with us in prayer. You can sign up to receive daily devotions throughout the 21 Days of Prayer and be invited to come along to any special events we hold during this time.